Regular price
Sale price
₹ 1,490
Unit price
per
Sale
Sold out
Meticulously crafted Cotton Silk Chanderi dupattas, adorned with exquisite hand block prints, lovingly created by the skilled artisans of Rajasthan. Whether you're dressing for a warm summer day or a chilly winter evening, these lightweight dupattas offer both style and comfort, making them a versatile choice for any season.
Fabric: Chanderi Silk Cotton
Style: Hand Block Printed
Region: Bagru, Rajasthan
Care: Dry clean only
Bagru Printing: A Time-Honored Tradition
Originating in the historic town of Bagru, Rajasthan, Bagru printing is a revered hand-block printing technique that dates back centuries. This art form has deep roots in the region, where skilled craftsmen meticulously craft intricate designs on wooden blocks, known as 'Kharaudi.' These blocks, each serving a unique purpose - from outlines (rekh) to backgrounds (gad) and fillers (datta) - come together to create stunning patterns. Traditionally, Bagru prints featured a striking palette of red and black on an off-white base, crafted using natural dyes derived from sources like madder, indigo, and turmeric. Over time, the craft has evolved to incorporate a spectrum of vibrant colors.
The Art of Bagru: A 450-Year Legacy
Bagru, a picturesque rural village in Rajasthan, stands as a testament to the enduring legacy of hand block printing. It all began when the 'Chippas,' as they are locally known, migrated to Bagru from different corners of Rajasthan, bringing with them the artistry of this craft. The village's unique floral prints are recognized far and wide for their intricate beauty and charm.
Elevate Your Wardrobe with Bagru-Printed Chanderi Dupattas
Indulge in the timeless artistry of Rajasthan with our hand block printed Chanderi silk cotton dupatta. These dupattas showcase intricate designs inspired by the traditional Bagru printing technique, capturing the essence of Indian heritage and craftsmanship.
Embrace the elegance and sophistication of Bagru-Printed Chanderi dupattas, where tradition meets contemporary style. Elevate your wardrobe with these exquisite creations that pay homage to India's rich textile heritage. Experience the magic of Bagru printing and the grace of Chanderi fabric, all in one beautiful dupatta.
Shop now and make a statement with our Bagru-Printed Chanderi Dupatta - a timeless masterpiece for the modern woman.
Share
View full details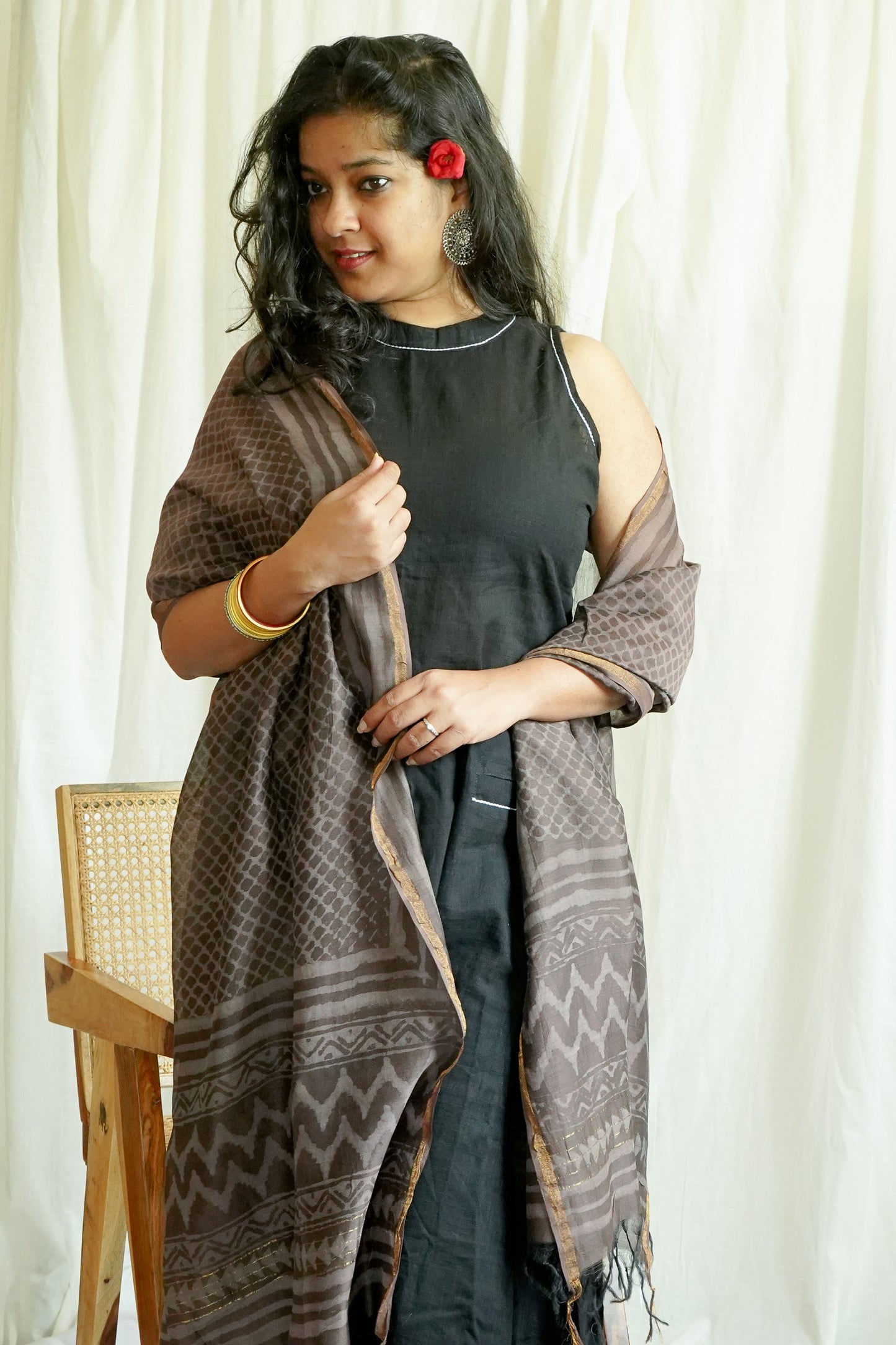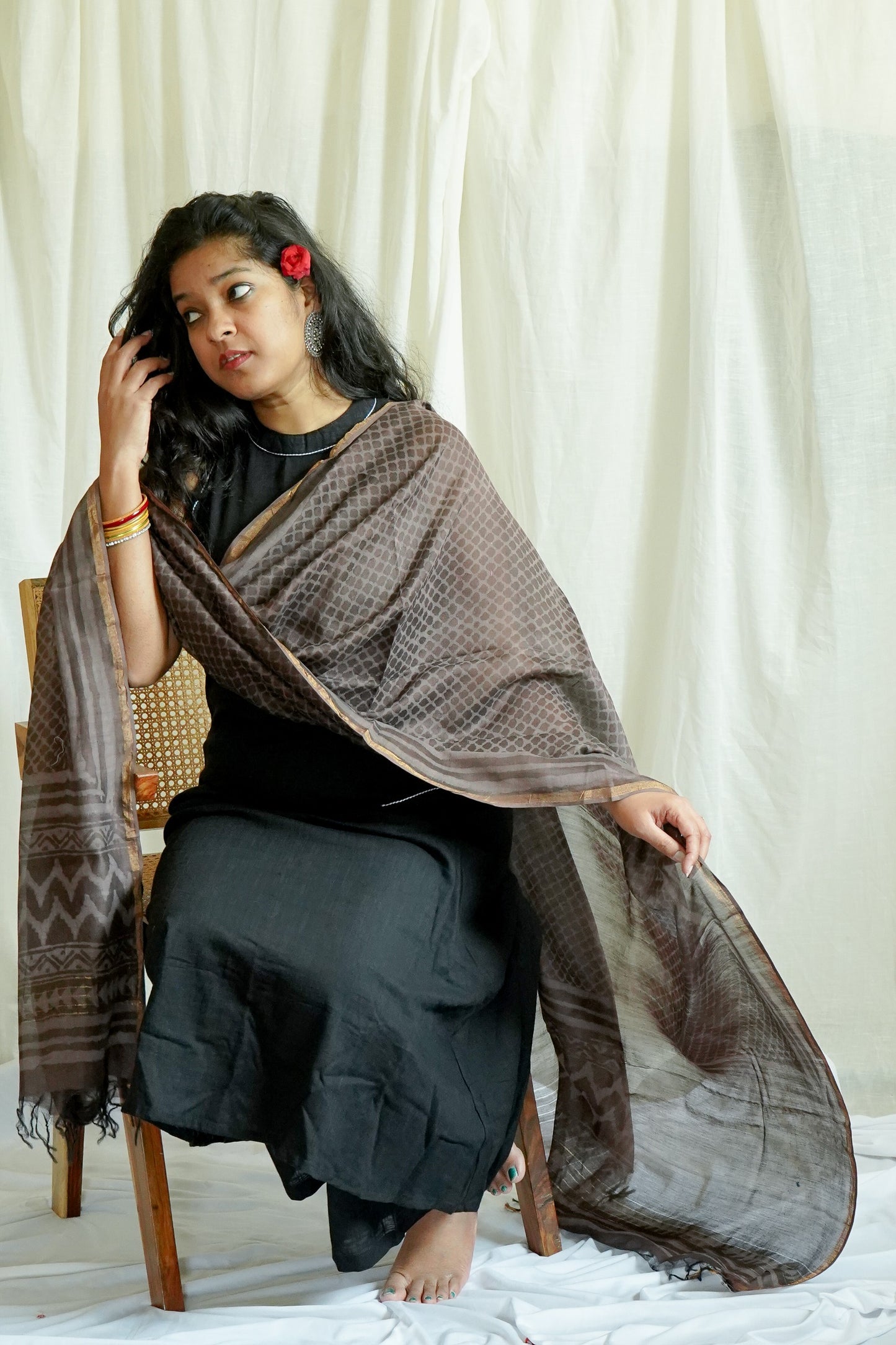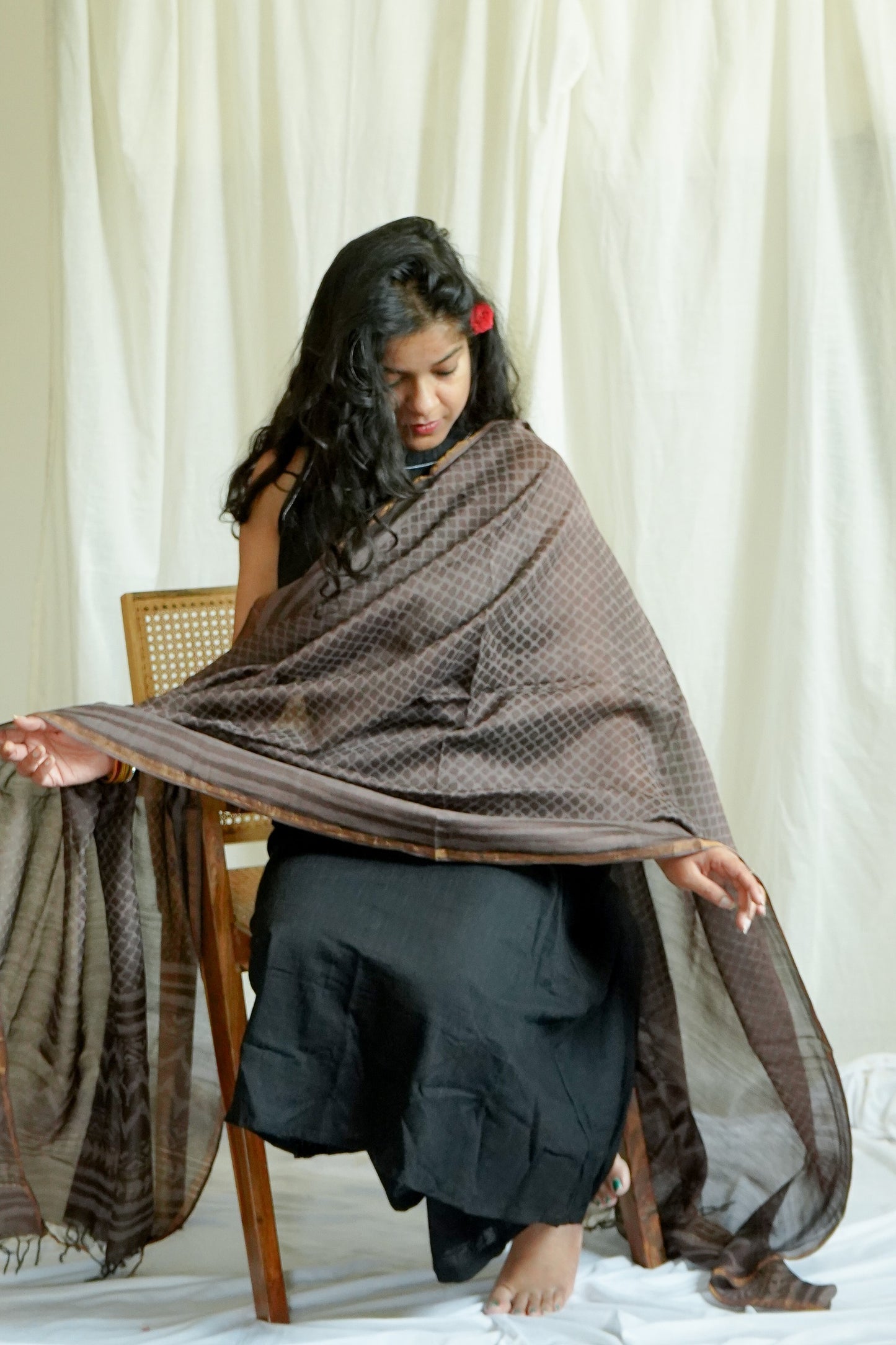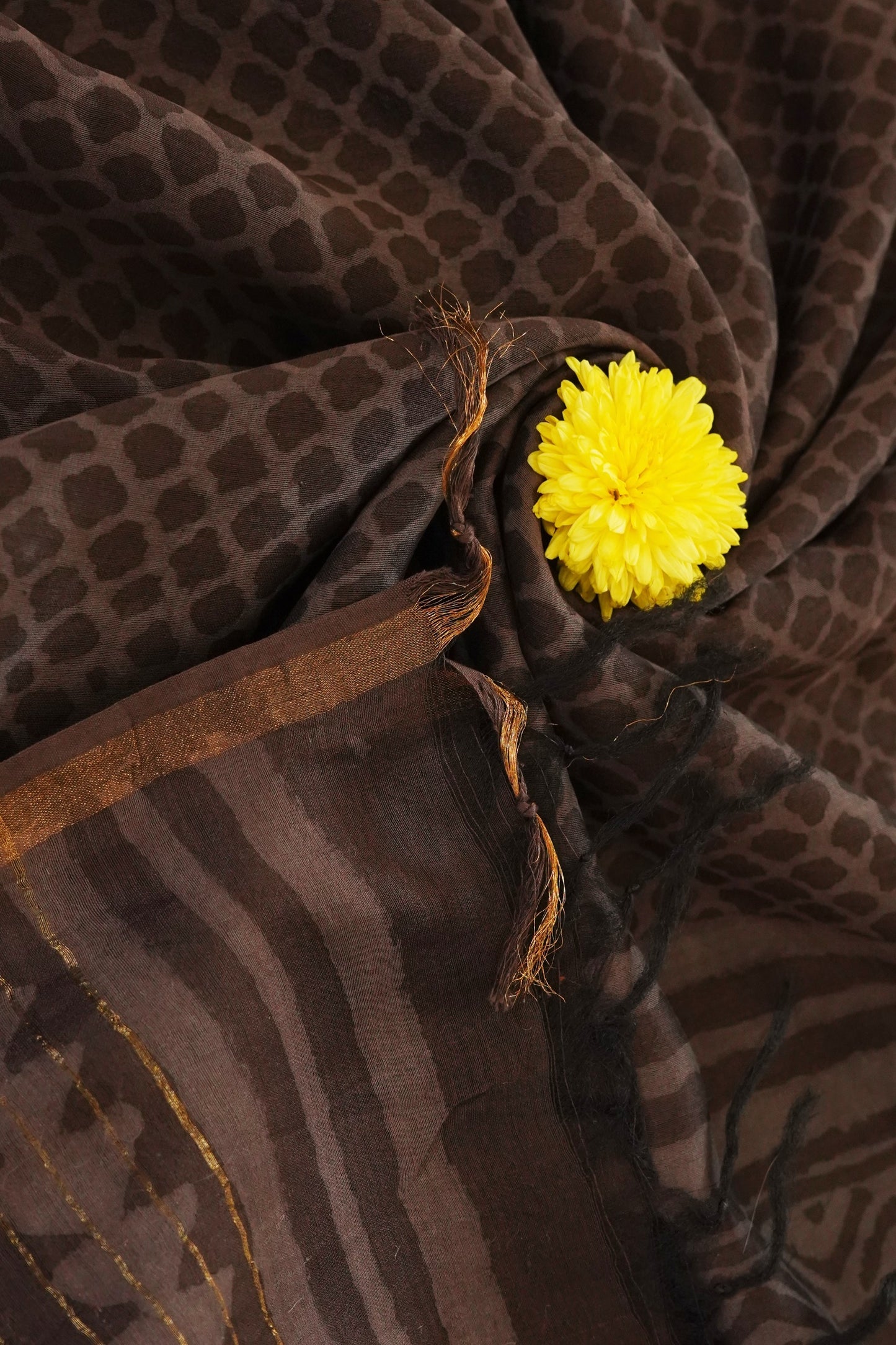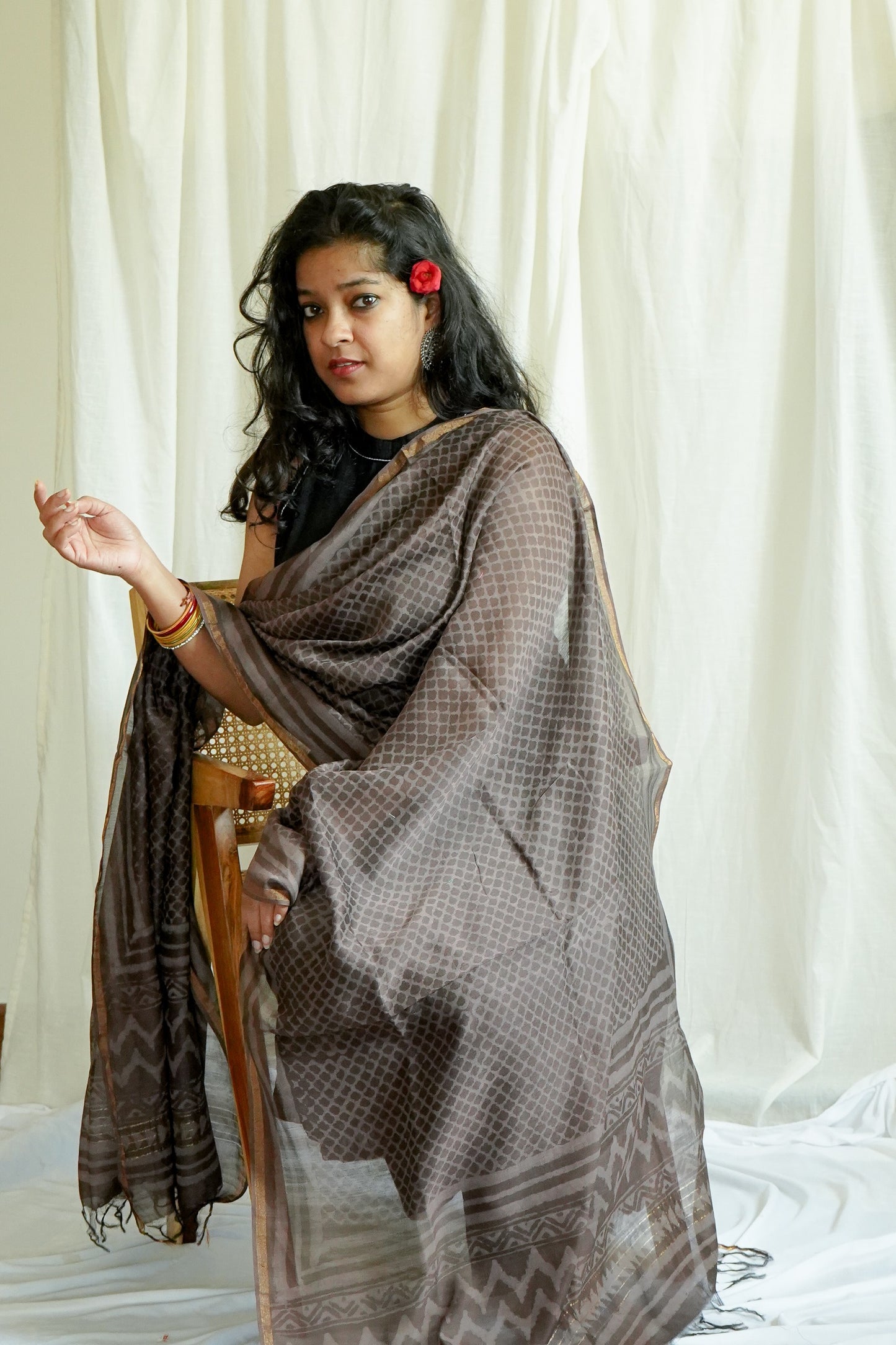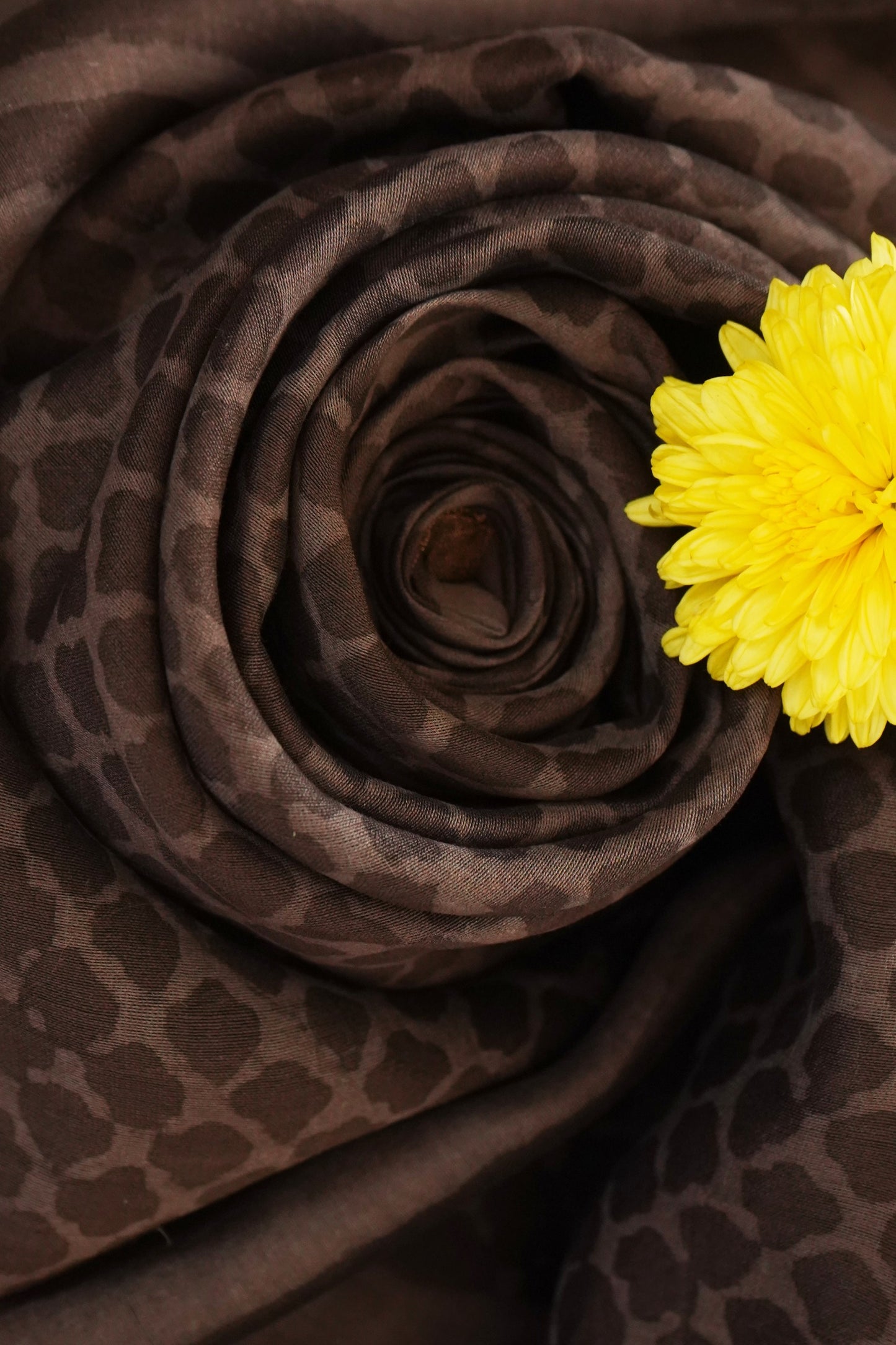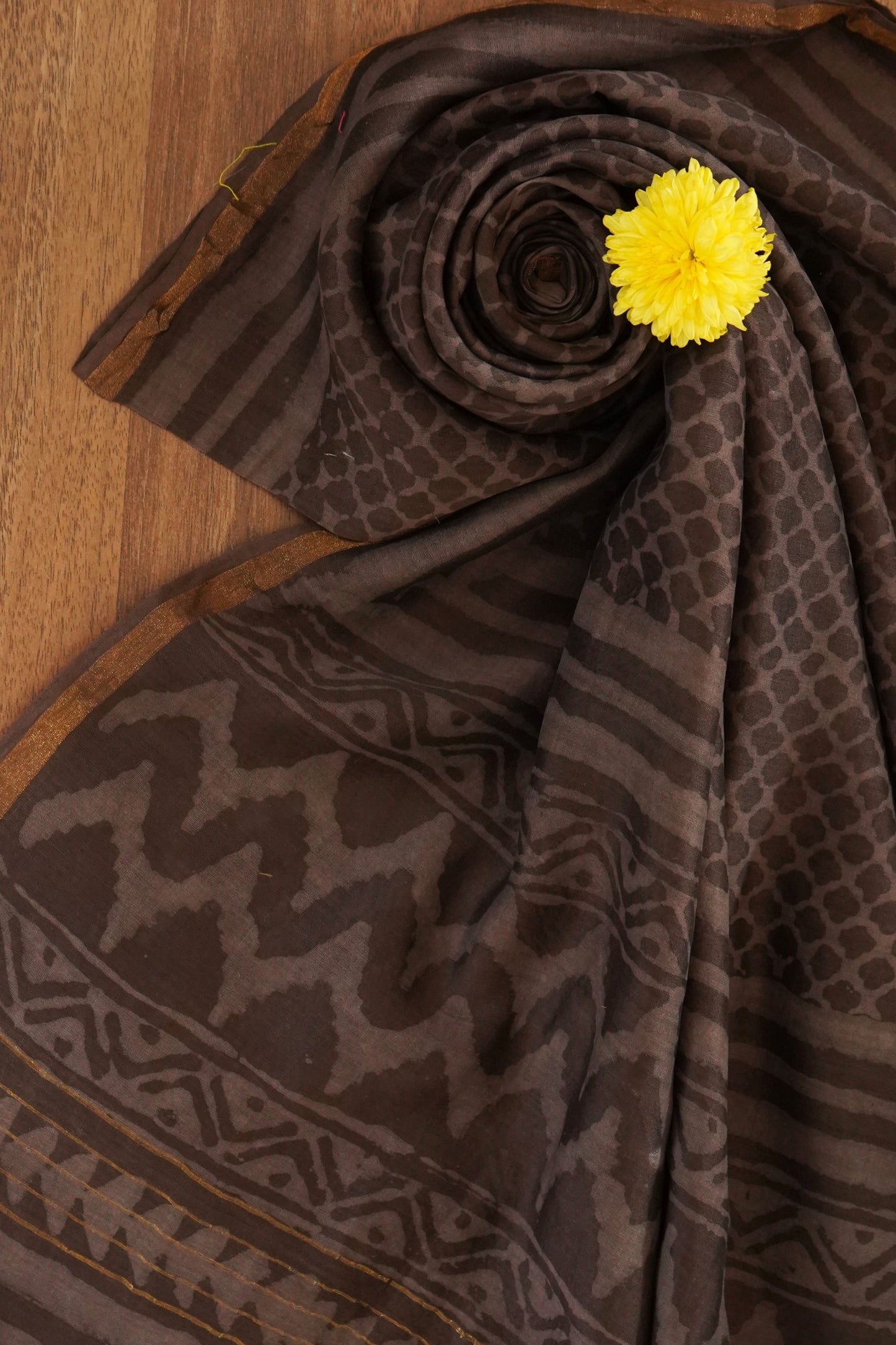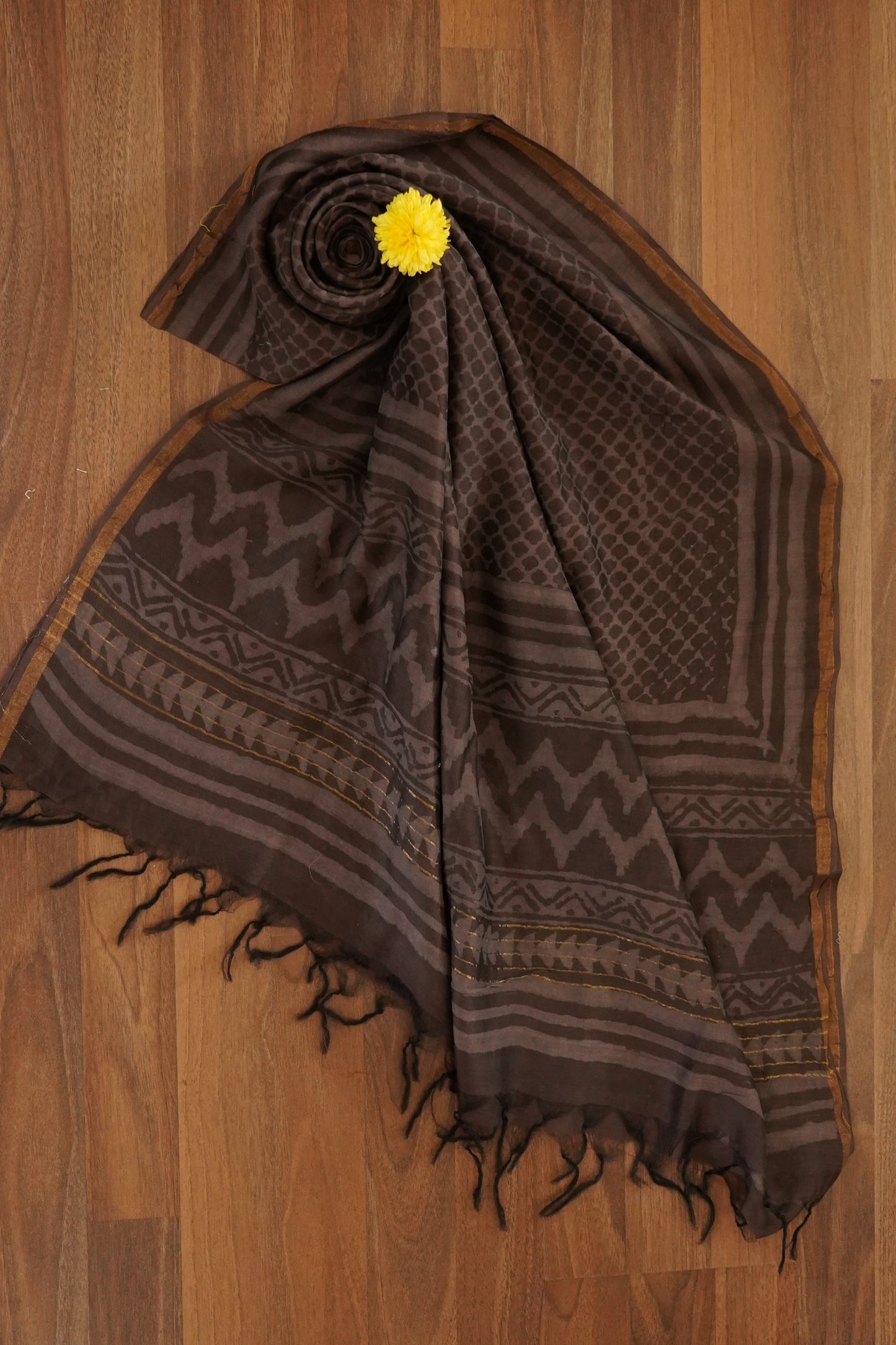 Free Shipping

Free shipping on all domestic orders above ₹1,500

Hassle-Free Exchanges

Exchange non-sale items within 15 days of delivery